2012 4-H Dairy Showcase Results
The 4th Annual 4-H Dairy Showcase was held on Sunday, August 26th, 2012 at the Minnesota State Fair.
Here we present the results of the 2012 4-H Dairy Showcase. All twenty-five winners are listed in the results PDF. The top ten winners are shown in the photos below.

2012 4-H Dairy Showcase Results PDF
1st Place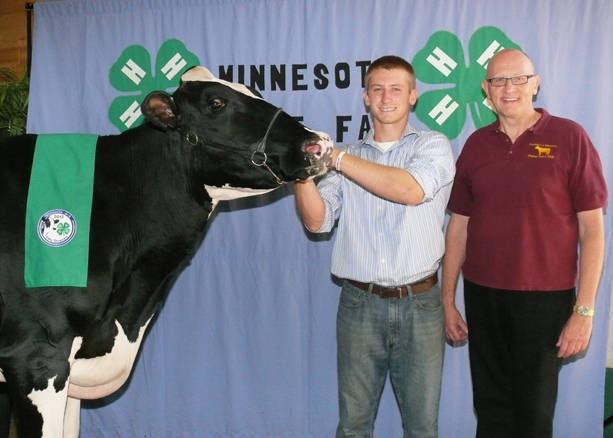 1st Place, $2500: Michael Schmitt, Benton County
Sponsored by Foremost Farms USA and Dr. Les Hansen
2nd Place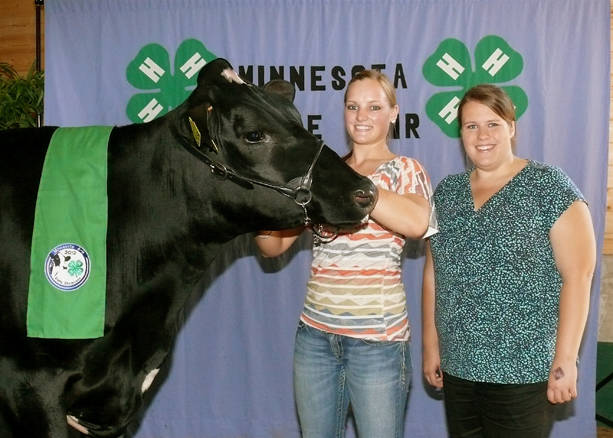 2nd Place, $2150: Bernice Vander Wal, Pipestone County
Sponsored by Gopher Dairy Club, University of Minnesota
3rd Place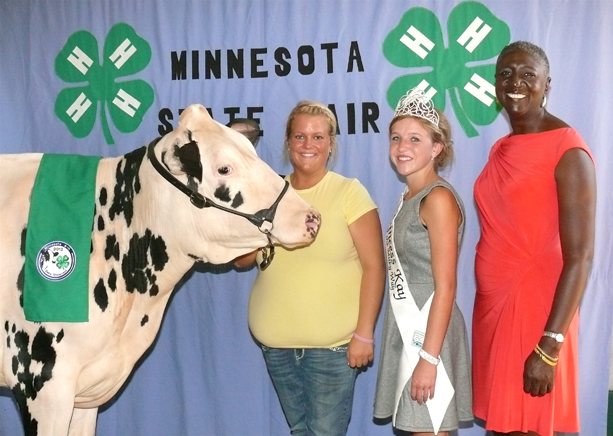 3rd Place, $1800: Kelsey Mussman, Steele County
Sponsored by CHS, Inc. and Ag Star Financial Services
4th Place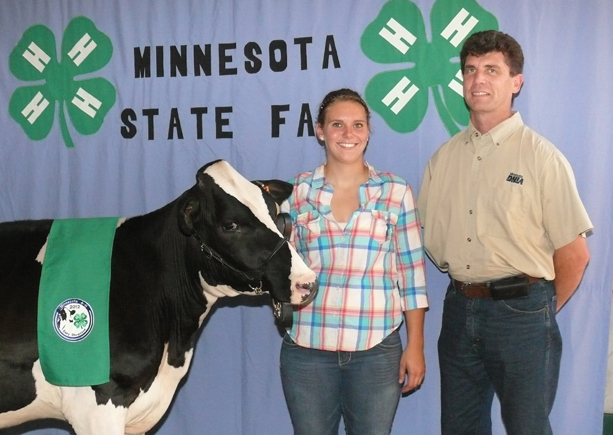 4th Place, $1500: Mary Liebenstein, Rice County
Sponsored by Riverview LLP and Minnesota DHIA
5th Place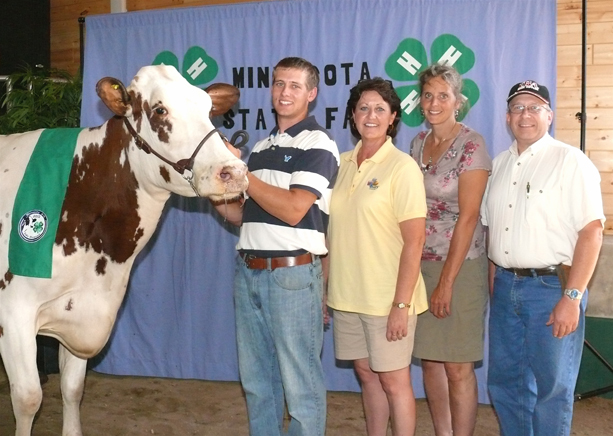 5th Place, $1325: Robert Sexton, Wabasha County
Sponsored by Midwest Dairy Association, Kwik Trip, Inc. and IBA Dairy Supplies
6th Place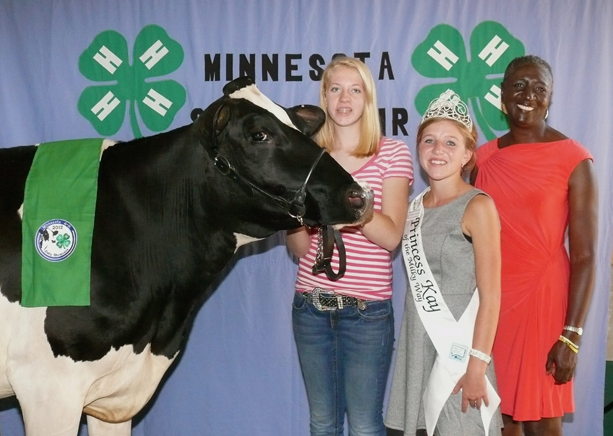 6th Place, $1150: Haely Leiding, Fillmore County
Sponsored by Minnesota Farm Bureau Foundation
and Minnesota Soybean Growers Association
7th Place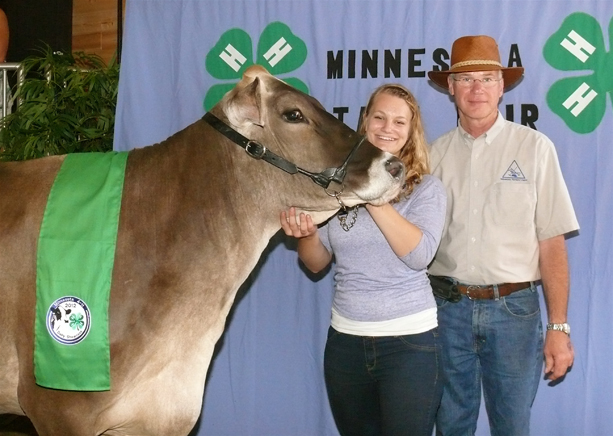 7th Place, $1025: Boston Portner, Brown County
Sponsored by Minnesota Farmers Union
and Minnesota Corn Growers Association
8th Place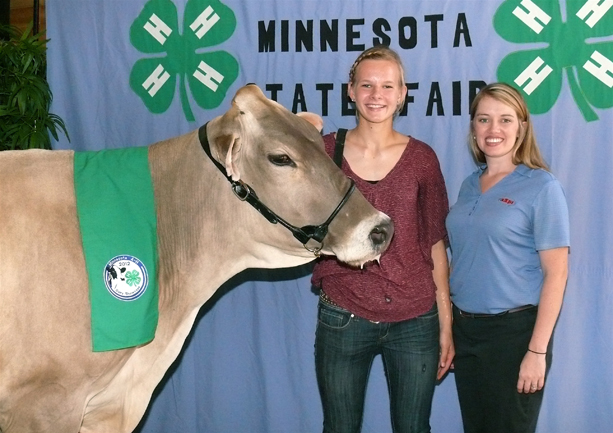 8th Place, $925: Sabrina Portner, Brown County
Sponsored by Genex Cooperative and Associated Milk Producers Inc.
9th Place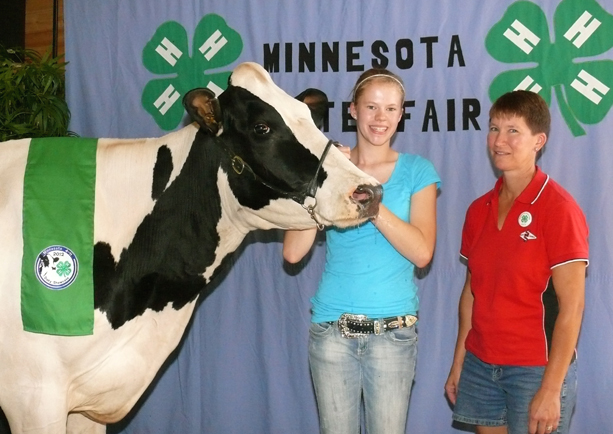 9th Place, $850: Kayla Leiding, Fillmore County
Sponsored by Minnesota Select Sires and Davisco Foods International
10th Place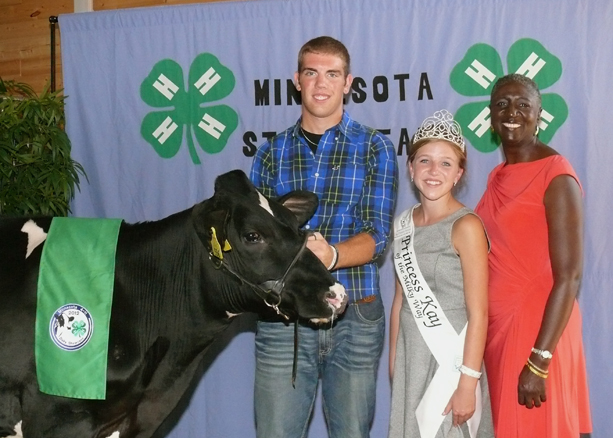 10th Place, $800: Travis Thamert, Steele County
Sponsored by Ellsworth Co-op Creamery and Sysco Foods Minnesota