Steve Tuman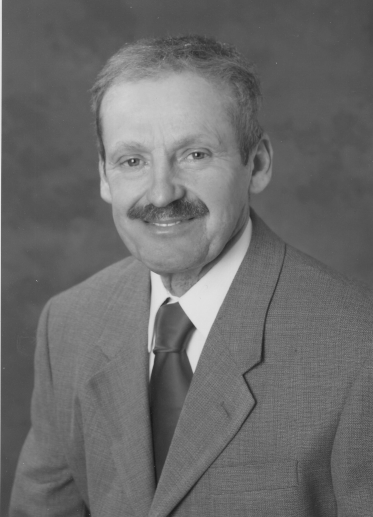 Steven Tuman, along with his wife Nancy, own and operate Willow Wells farm, in the area of Watkins, MN. They have been on this farm for the past 19 years, as they moved their dairy operation from Glencoe in 1991, where they breed and raise registered Brown Swiss. The Tuman family consists of son Scott, wife Tracie and their three children, who live in Woodbury, MN; daughter Holly Tuman-Anderson and husband Casey, and son Reece who live close to the dairy farm in Watkins, MN.
Holly and Casey are very involved in the dairy farm and have started their own herd of Brown Swiss and Holsteins and have been farming with Steve the past three years. Another daughter, Jenny, is married to Ron Verly and they have one son, Riley, who enjoys showing the calves. Another son, Ryan, lives in the Hutchinson area and helps with field work and chores when needed.
Steven started his Brown Swiss herd in the early 1970s with the purchase of 12 cows from a herd in Wisconsin. He then added cows to his herd with good pedigrees and sound type. There was one cow that made a huge impact on his show ring success; L-J Star Jeavarissa Jean. She was purchased from a good friend in Ohio in 1973. The following year she received the honor of being named Grand Champion at the Minnesota State Fair, Grand Champion at the National Dairy Cattle Congress in Waterloo, Iowa, and then went on and received the Grand Champion banner at World Dairy Expo. Steve sold offspring out of Jean to be able to grow his herd into what it is today. He has been showing cattle at the Minnesota State Fair and World Dairy Expo every year since.
Steve's goal has always been to breed functional, sound cattle, with milk production. His breeding philosophy is to breed for quality udders, especially rear udder height and width, overall size and strength with longevity being a key ingredient. Over the past 40 years he has had Grand Champion and Reserve champion cow at the Minnesota State Fair several times, as well as Junior Champion and Reserve Junior Champion honors. Steve and his family have also won the Premier Exhibitor and Premier Breeder numerous times at the Minnesota State Fair. These animals have also gone on to be in the top of their respected classes at World Dairy Expo. Steve has also been fortunate enough to have bred many All-Americans and Reserve All-Americans, perhaps more than any other Minnesota breeding establishment across breeds in modern history. The cows at Willow Wells do very well with their milk production, with the current herd average being 20,000 lbs. of milk, 801 lbs of fat, and 635 lbs of protein. The herd has made many thousand pound fat records as well as winning many state Brown Swiss production awards and county DHIA awards.
Along with showing, Steve's other passion is dairy judging. He is a highly respected judge, and he enjoys working with the youth and judging 4-H and FFA shows across Minnesota. He also has hosted the U of M collegiate judging team many times and other 4-H and FFA teams for practice. Steve got started judging in 4-H where he won the national contest. He was asked to judge his first show in 1979, which was the Ohio State Fair. He has judged 13 state fairs, the Southeastern National show in Louisville, KY twice, the Eastern National in Harrisburg, PA twice, the Central National, known as World Dairy Expo in 1993 and 2004 , and the Southern National in Dallas, TX. Steve has also judged internationally at the Columbian National Brown Swiss show in Bogota, Columbia.
Steve has been very involved with the State and National Brown Swiss Association. He has served as the Minnesota Brown Swiss president. He is on the state sale committee and has served as the chairperson. Steve is also involved with the MN Purebred Dairy Cattle Association and was on the board of directors. He was also a National Director and on the National Type committee for the Brown Swiss Association of America. On a local level, he was a member of the Meeker County ADA and a member of the Meeker County Fairboard. He co-chaired the building committee to design and raise funds for a new dairy barn at the Meeker County Fair.