Frank Schiefelbein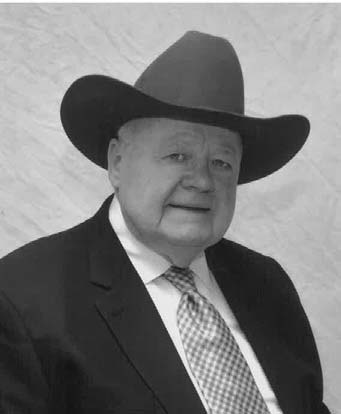 Frank was born and raised in the Twin Cities, graduated with honors from St. Thomas University with a degree in Math and Science in 1953. He married Frosty in August of 1953. He then served his country as an officer in the US Air Force, Fight Squadron from 1953 to 1955. He and Frosty began farming in Kimball, Minn., and started Schiefelbein Farms in 1956. He purchased his first Angus breeding cattle in 1962 focusing on "performance and carcass traits". Frank and Frosty raised 9 sons, with all 8 of their living sons active in the operation today. Scheifelbein Farms currently owns over 4000 acres in Meeker, Stearns, and Wright counties, more than 800 registered Angus females, and feeds more than 5,000 head each year.
Farm Accomplishments:
Schiefelbein Farms is currently the 22nd largest seed stock operation in the United States
Schiefelbein Farms is the largest registered Angus operation in the state of Minnesota
Schiefelbein Farms is ranked 8th in the United States for its number of exceptional "pathfinder" registered Angus cows.
Schiefelbein Farms was nominated in 2003 as a finalist for the BIF seed stock producer of the year.
Schiefelbein Farms was the first Angus sale to gross more than $1 million dollars.
Schiefelbein Farms host hundreds of visitors each year with international guests from across the globe.
Frank Accomplishments:
He was a charter member of the Clearwater River Watershed District
He served as Chairman of the Board of Independent School District 739 (Kimball)
He was a charter member and served as second Chairman of the Minnesota Beef Council
He was a charter member serving as the 1st Chairman of Joint Commodity Council (beef, hogs, poultry, wheat, corn, beans)
He served as VP of the Minnesota State Cattlemen's Association
He was a Director of the National Cattlemen's Association
He is a lifetime member of the American Angus Association
He was Chairman of the Governor's Advisory Council on Mental Health
He is President of Venture Health Care Associates
He taught religious education for 13 years
He was honored as the Minnesota State "Cattleman of the Year"