4-H Dairy Showcase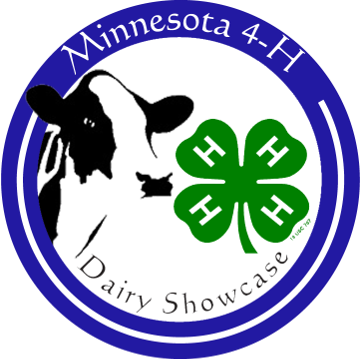 The 10th Annual 4-H Dairy Showcase will be held Sunday, August 26th, 2018 at the Minnesota State Fairgrounds to recognize the involvement, dedication, and passion of Minnesota's dairy youth.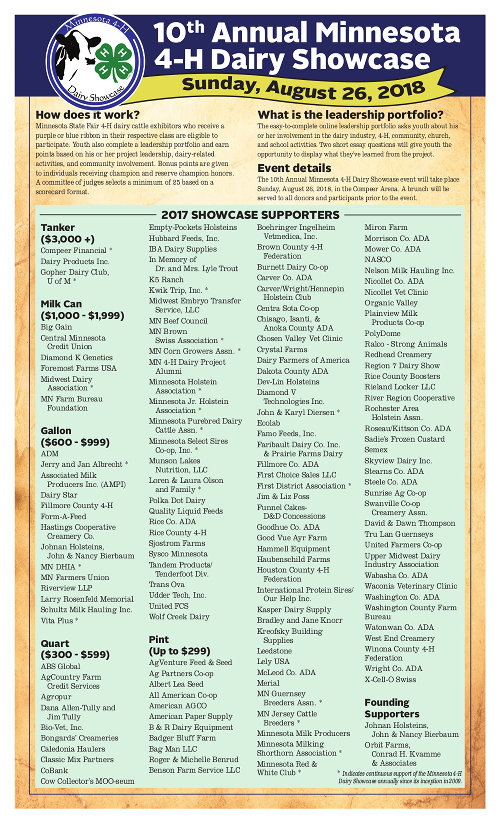 Please view the brochure for more information on the event.

2018 Brochure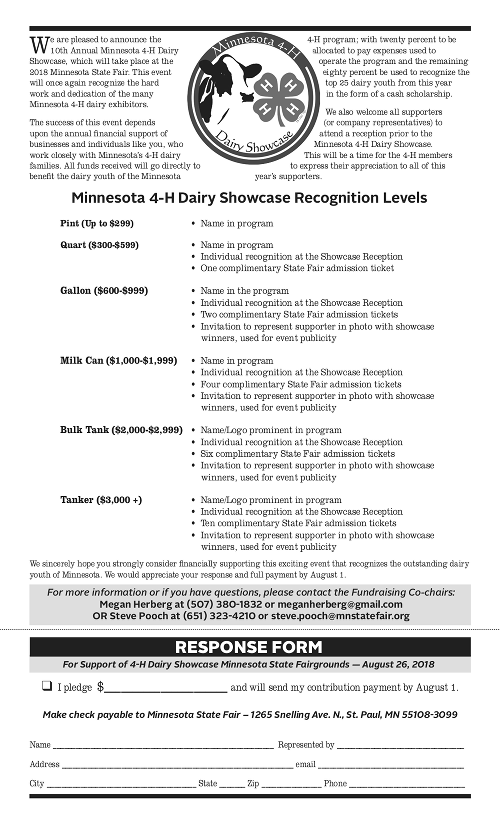 Please view the info sheet for information on how to support this important event. The info sheet describes how to support the event, this year's recognition levels, and the response form.

2018 Info Sheet